Security and Integrity, North America
Perform's Andrew Ashenden on integrity and innovation in US sports betting content
The legalisation of betting on sporting events could be moving closer in the US, as courts prepare to hear a series of key cases. Perform's managing director, pictured below, considers how a legal market might need to prepare.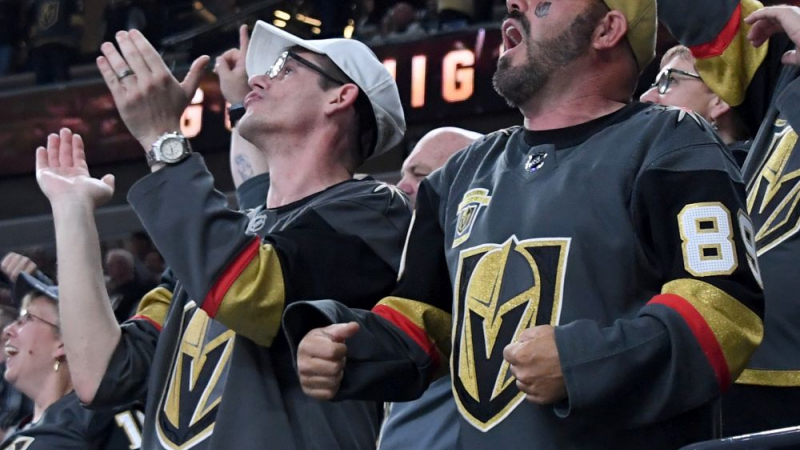 At Perform, we are often asked for our view on the potential of the US as a regulated betting market. Our view is firmly that the market has huge upside for rights holders and betting operators alike and the prism through which we view the US market is within the context of a wider maturation and evolution of betting globally.
That encapsulates a shift towards regulation, powered by high-quality official content and delivered in a way which allows operators to best serve customers and provide a fair return to rights holders – all underpinned by a workable environment created by regulators and characterised by a strong integrity framework and genuine product innovation built collaboratively by all stakeholders.
Our views are derived from our unique position in the sports industry. Our extensive and global digital operations as broadcaster, B2B content distributor and D2C publisher give us insight into the range of rights holders' needs and priorities, those of betting operators, and the habits and trends of sports content consumers – be they sports fans, bettors, or both. We have been operating at the interface of rights holders and the betting industry for over a decade.
Our experience has taught us that an environment within which rights holders, betting operators and regulators work toward the common goal of maximising licensed and regulated betting turnover creates both the most rewarding returns for all parties and also the safest betting environment for consumers. This is precisely the environment we have worked hard to create via our content and service provision, and positioning, since our inception. Our role typically manifests itself as one of collaborator, educator and, occasionally, mediator as we drive to create a structure within which all parties can thrive.
Understandably, rights holders will look to generate maximum value from the betting opportunity, while making sure that their media, broadcast and sponsorship assets are not devalued. On the other hand, betting operators are looking to receive data and video content that will enhance their product, but within commercial and product permission parameters that do not put them at a disadvantage over unlicensed operators. Regulators need to ensure that their regime is well structured so as not to disadvantage operators to the extent that it drives betting offshore, removing the potential for vital integrity and player protections.
Perform has been unique in demonstrably helping to help deliver that balance and we have consistently proven how such an environment creates a symbiosis from which all parties benefit. While keeping business on-shore and within the official and regulated market is clearly the biggest win of all, two crucial additional benefits of this symbiosis are those of a well-structured, transparent and meaningful integrity framework and the cultivation of a market which genuinely drives innovation.
In the case of integrity, betting operators have unique and direct insight into betting market activity, and the resulting data and intelligence is vital in the battle to protect the integrity of sport – something that rights holders, operators, regulators and indeed any sports-related business such as our own all have a vested interest in. At Perform we have very deliberately created a confidential framework within which operators are comfortable sharing information with rights holders, regulators and each other and it is this unmatched intelligence sharing, facilitated by the non-commercial conditions we create around integrity that form the core of our own integrity services provision. It is of course supplemented by market monitoring provision, however direct operator derived intelligence has proven time and again to be the most effective tool in identifying and investigating integrity issues.
As a business, integrity of sport is core to everything we do and we believe it is our responsibility to ensure we assist in the creation of the optimum integrity ecosystem between operators and rights holders. As such, all integrity services that Perform contribute at this vital interface are under not-for-profit conditions and this positioning has helped ensure not only the broadest range of intelligence input, but also has helped facilitate the opening of direct channels between operators and rights holders – something that we encourage and that only a few years ago seemed improbable due to lack of understanding between the two parties.
It is clearly an underlying necessity of the collaborative environment described above that operators are able to access official content on commercially viable terms and business realities will always dictate that there is a limit to what they can pay, especially when the broader regulatory environment is considered. However, our experience is that betting operators will pay the maximum they are able to for official content to the extent that it offers advantages over unofficial alternatives.
Traditional advantages manifest themselves in the speed, quality and breadth of official content or alignment with media data. However, delivery of unique content such as early official team news as well as availability of innovative official products are an increasingly crucial differentiator, particularly within a world where official IP can be difficult to police.
In the case of integrity, betting operators have unique and direct insight into betting market activity, and the resulting data and intelligence is vital in the battle to protect the integrity of sport
Creating an environment within which genuine innovation can occur requires both a breadth of intellectual input and a competitive market that is able to access official content. Whilst we cannot control the broader market conditions, we deliberately create a favourable internal environment within which we encourage third parties to help create, and in many cases help distribute, innovative official products. We consider ourselves an innovative business at our core but we also appreciate that the most effective way to drive innovation – and, equally importantly, to maximise access to our products – is to work with a broad range of third parties.
For operators, this means that we create an environment characterised by choice, creativity and flexibility, where they can receive whatever they choose, however they would like to receive it. This is something that will be vitally important in the US when you consider the spectrum of prospective market players will range from traditional sophisticated sportsbooks to new entrants from the media space and elsewhere. Our position as platform-agnostic, with integrations across a multitude of delivery partners and platforms, as well as working with the most innovative product creators will be hugely beneficial.
For rights holders, facilitation of an environment that promotes broad ranging creativity not only helps justify a higher price point for official content by operators, but can also help drive engagement of a new subset of fans and potentially unearth new products for a broader audience. Furthermore, they also benefit from maximum distribution of their content and products powered by it.
In the US, the current debate as to the right framework for a potentially nationwide betting market, delivered state by state or federally, is characterised by a divide between right holders and betting operators, stemming largely from operator fears that excessive official charges, integrity fees and other charges or restrictions issued by right holders or regulators will undermine their ability to provide a competitive product versus those operating outside of the regulated market.
Within this argument, there are understandably commercial objectives on both sides, however against a backdrop that all parties are looking to do what they can to safeguard the integrity of sport and the safety of players, as well as maximising the size and potential of the regulated market, we believe that the needs of all parties can be met over the long-term by way of a collaborative approach during the period of discussion, negotiation and legislative change.
Over the coming months Perform will continue to consult with rights holders, operators and regulators and look to help to contribute to the creation of a mature betting market in the US. We strongly believe that, working together with all stakeholders, there is a wonderful opportunity to create a rational and dynamic betting market, built on a foundation of premium official content and cooperation on integrity issues and player protection, delivering significant returns to both rights holders and betting operators, and driving fan engagement to the next level.
Andrew Ashenden is managing director of betting at Perform Group