eSports & Gaming
Esports to be official medal event at 2022 Asian Games
Olympic Council of Asia and Alisports announce competitive gaming partnership.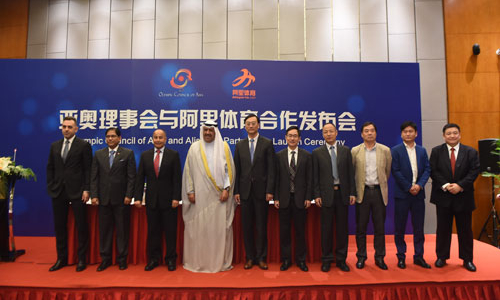 The Olympic Council of Asia (OCA) has announced that eSports will be included as an official medal event at the 2022 Asian Games in Hangzhou, China.
The news comes as part of new 'strategic partnership' between the regional governing body and Alisports, the sports-focused division of Chinese e-commerce giant Alibaba Group.
Competitive gaming is already due to feature as a demonstration sport at this year's Asian Indoor and Martial Arts Games (AIMAG) in Ashgabat, Turkmenistan in September, and at next year's 18th Asian Games in Jakarta and Palembang, Indonesia.
A statement from the OCA said the inclusion of eSports at the 2022 Asian Games reflects 'the rapid development and popularity of this new form of sports participation among the youth.'
"The Olympic Council of Asia has constantly been committed to the heritage, development and improvement of Asian sports, and we are extremely pleased about the strategic partnership with Alisports," said OCA president Sheikh Ahmad Al Fahad Al Sabah.
"We look forward to further collaboration with Alisports in regards to digital sports concepts along with sporting events. We are sure that the extensive organising capabilities of Alisports, and their experience in e-sports, will assist the OCA in developing all sports."
Alisports will work with the OCA to market eSports events in the run up to 2022, as well as collaborating with the wider Olympic movement under a separate long-term deal signed with the International Olympic Committee (IOC) in January.
The company plans to invest US$150 million in eSports over the coming years. It also has a partnership with the International eSports Federation (IeSF) and hosts the World Electronic Sports Games (WESC), one of the richest events in eSports.
Zhang Dazhong, the chief executive of Alisports, added: "I would like to thank the Olympic Council of Asia for their faith in Alisports. Together we will work on providing the sponsors of the Asian Games with more opportunities and maximising the market value, so that the OCA enjoys optimum benefits and advantages."
The global eSports market generated an estimated US$493 million in revenue last year, according to the BBC. That figure is anticipated to rise to US$696 million in 2017.