Sustainable Innovation
LEED certification is 'worth the investment', says USGBC report
New report highlights financial benefits of green buildings.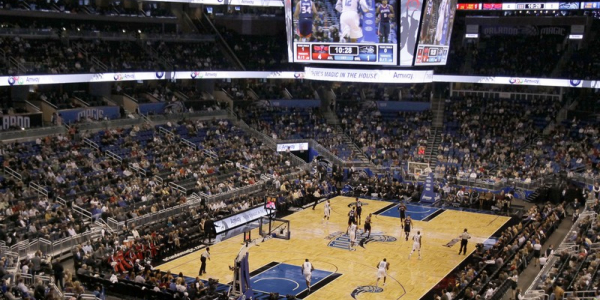 Sports venues with Leadership in Energy and Environmental Design (LEED) certification are more cost efficient and able to perform better financially thanks to their investments in sustainability, according to a new report by the US Green Building Council (USGBC).
'Green buildings are worth the investment,' reads the USGBC report, LEED in Motion: Venues, which details how LEED certification has benefitted more than 30 venues across what is referred to as their 'triple bottom line', covering People, Planet, and Profit.
'Venues that incorporate LEED into their buildings enjoy increased cost-savings, decreased annual operating costs, a higher return on investment overall, and increased asset value over time,' the report says.
'From 2015-2018, it is estimated that LEED-certified buildings in the US will have saved more than US$2.1 billion in combined energy, water, maintenance and waste savings.'
The report uses the example of Orlando's Amway Center, which became the first National Basketball Association (NBA) arena to earn LEED status in 2011. 'Because of LEED certification,' says the report, 'the facility was able to save nearly a million a year, including close to US$700,000 in annual energy costs alone.'
Developed by the non-profit USGBC, LEED is a globally recognised green building rating system that provides third-party verification of the features, design, construction, maintenance, operation and effectiveness of green buildings.
According to the Dodge Data & Analytics World Green Building Trends 2016 SmartMarket Report, global green building continues to double every three years, a growth rate that is expected to continue over the coming decade.
USGBC's latest report follows its recent Green Building Economic Impact Study, which analysed the economic impact of green construction on the US economy. That report found that LEED-certified buildings accounted for 40 per cent of the green construction market's contribution to the US GDP in 2015.
The report also projected that by 2018, green construction will account for more than 3.3 million jobs and generate US$190.3 billion in labour earnings in the US, where the top 200 stadiums draw roughly 181 million visitors annually.
Read the full report here.