Future Stadiums & Venues
Zumtobel to light up Tottenham Hotspur
English soccer club reveal official lighting supplier for new stadium.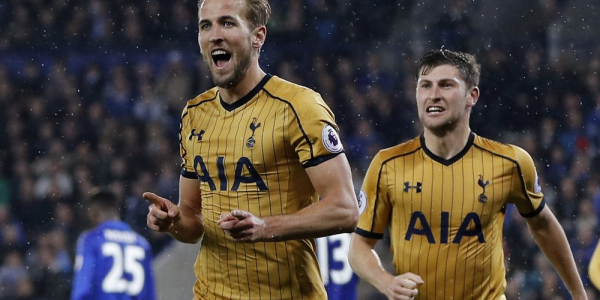 Top-flight English soccer side Tottenham Hotspur have revealed that the Zumtobel Group will be the official lighting supplier for their new stadium.
The Austrian manufacturer will design and develop the lighting throughout the 61,000-capacity venue, including the player facilities, internal seating bowl, concourses, premium areas and the glass facade that will wrap around the outside of the building.
The deal is one of a host of stadium partnerships recently completed by the Premier League club, who have confirmed Hewlett Packard Enterprise as their official IT networking and wireless infrastructure partner and Redstone as their official stadium cabling infrastructure installer.
Matthew Collecott, director of operations at Tottenham Hotspur, said, "Zumtobel Group is a leading supplier of integrated lighting solutions and we are delighted to announce them as a key supplier for the stadium project. We have every confidence in their ability to deliver a world class lighting system as part of one of the most atmospheric and technologically advanced stadiums in the world."
Paul Coggins, senior vice president of the Zumtobel Group for Northern Europe, added: "We are very pleased to be able to illuminate the new Tottenham Hotspur stadium with our product solutions and to help shape the fan experience through our lighting. This project offers us the opportunity to take full advantage of our multi-brand strategy and to demonstrate our expertise in the development of innovative lighting solutions for large-scale venues and projects."
Tottenham's new and currently nameless stadium is expected to be ready in time for the 2018/19 season, which means the two-time English champions will be forced to play their home matches at Wembley Stadium until then.
Tottenham Hotspur finished second in the Premier League in 2016/17, their best showing since 1962/63, and kick off the new campaign away to newly promoted Newcastle on 13th August.